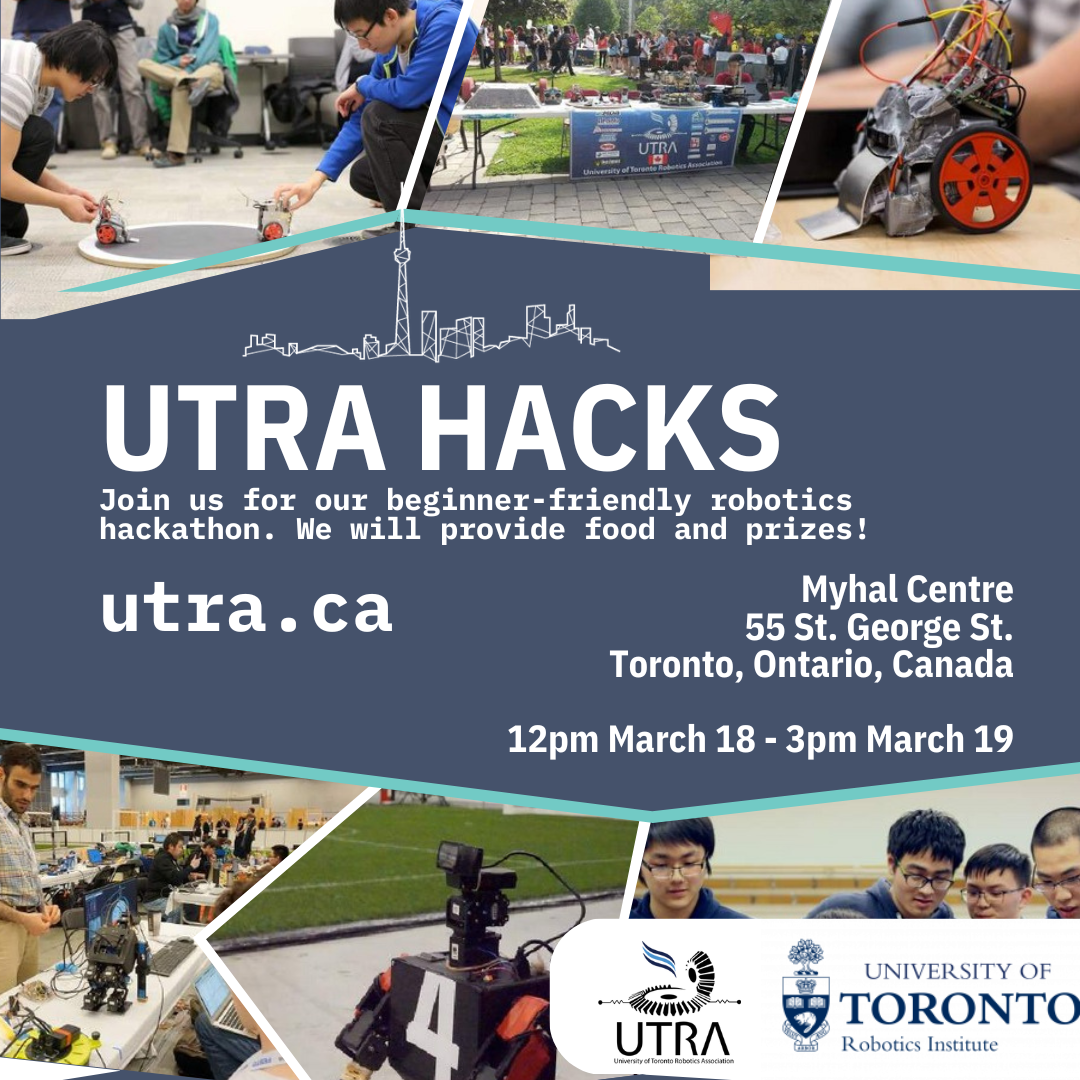 The University of Toronto Robotics Association (UTRA) is partnering with the Robotics Institute to bring back their annual UTRA Hacks event. This beginner-friendly hackathon to encourage robotics skill-building will start at noon on Saturday, March 18 and finish in the early afternoon of Sunday, March 19.
Registration is only $10, and all participants receive three (3) meals and swag. Exciting prizes will be awarded to winners and runners-up of each category.
For more information or to register yourself (or a team), go to https://www.utra.ca/hackathon/
Happy roboting!