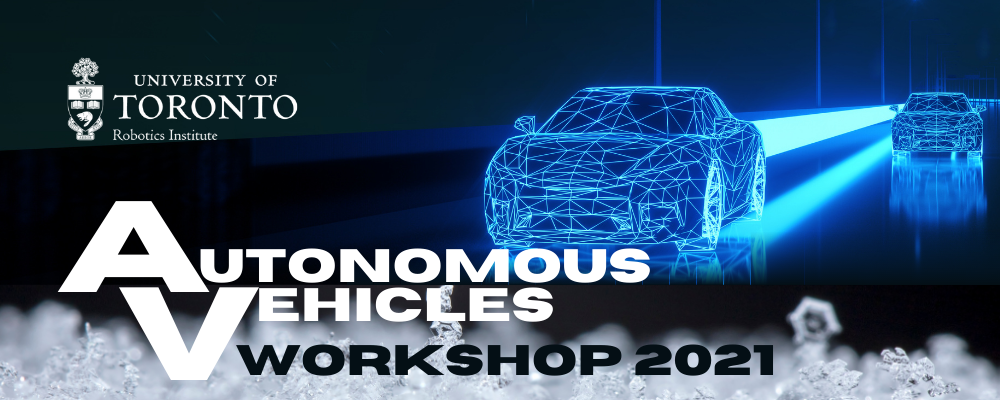 Come and network with Toronto's growing AV ecosystem.
Join us on June 15 and June 16  for the 2021 Autonomous Vehicles Workshop --  a two-day colloquium featuring the latest in Canada's cutting edge autonomous vehicle technology. Learn about recent advances in AV research from University of Toronto Robotics Institute faculty and their industry partners.
Keynotes from Research & Industry
Competition & Networking Events
Tuesday, June 15
Times listed in Eastern time zone
Time

Activity

12-12:05pm
Welcome
Steve Waslander
12:10-12:25pm
Faculty talk: Angela Schoellig
Motion planning and control with data
12:25-12:40pm
Faculty talk: Igor Gilitschenski
Putting your Map on a Diet: Safe Navigation without Detailed 3D Maps
12:40-12:55pm
Faculty talk: Florian Shkurti
Autonomous Robots in the Wild: Safety During and After Learning
1:00-1:20pm
Faculty Q&A
Moderator: Jonathan Kelly
1:20-2:20pm
Keynote Speaker: Raquel Urtasun
"A future with self-driving vehicles"
2:20-2:30pm
Break
2:30-3:45pm
Student Presentations
Sepehr Samavi - "Accounting for Unpredictability in Autonomous Driving Behaviour"
Keenan Burnett - "Almost Autonomous: from aUToronto to Radar-Based Navigation"
Ali Harakeh - "Probabilistic Object Detection for Autonomous Driving"
Chris McKinnon
3:45-5pm
Team Workshop
aUToronto Survey of AV Tech in the car
5-7pm
Dinner Break
7-9pm
Bosch/ESCRYPT Networking Event
Join us on spatial chat to mix & mingle with fellow attendees
Keynote Speaker: Raquel Urtasun
"A future with self-driving vehicles"

Abstract: We are on the verge of a new era in which robotics and artificial intelligence will play an important role in our daily lives. Self-driving vehicles have the potential to redefine transportation as we understand it today. Our roads will become safer and less congested, while parking spots will be repurposed as leisure zones and parks. However, many technological challenges remain as we pursue this future. In this talk I will showcase the latest advancements we made in the quest towards self-driving vehicles at scale.
Raquel Urtasun is a Professor in the Department of Computer Science at the University of Toronto, a Canada Research Chair in Machine Learning and Computer Vision and a co-founder of the Vector Institute for AI. Prior to this she was the Chief Scientist of Uber ATG and the Head of Uber ATG R&D. Before that, she was an Assistant Professor at the Toyota Technological Institute at Chicago (TTIC), an academic computer science institute affiliated with the University of Chicago. Additionally she was a visiting professor at ETH Zurich during the spring semester of 2010. She received her Ph.D. degree from the Computer Science department at Ecole Polytechnique Federal de Lausanne (EPFL) in 2006 and did her postdoc at MIT and UC Berkeley. She is a world leading expert in AI for self-driving cars. Her research interests include machine learning, computer vision, robotics and remote sensing. Her lab was selected as an NVIDIA NVAIL lab. She is a recipient of an NSERC EWR Steacie Award, an NVIDIA Pioneers of AI Award, a Ministry of Education and Innovation Early Researcher Award, three Google Faculty Research Awards, an Amazon Faculty Research Award, a Connaught New Researcher Award, a Fallona Family Research Award, an UPNA alumni award and two Best Paper Runner up Prize awarded at the Conference on Computer Vision and Pattern Recognition (CVPR) in 2013 and 2017 respectively. She was also named Chatelaine 2018 Woman of the year, and 2018 Toronto's top influencers by Adweek magazine.
Faculty: Angela Schoellig
Angela Schoellig is an Associate Professor at UTIAS. She's received many awards for her work, including the MIT Technology Review Innovators Under 35 (2017), Sloan Research Fellowship (2017), Ministry of Research, Innovation & Science Early Researcher Award (2017), Connaught New Researcher Award (2015), MIT Enabling Society Tech Competition First Prize (2015), Science Leadership Program Fellow (2014), and the Dimitris N. Chorafas Foundation Prize and ETH Medal (for outstanding PhD thesis, 2013). She received her Ph.D. from ETH Zürich, and her M.Sc. from Georgia Tech and Dipl. Eng. from University of Stuttgart. She leads the Dynamic Systems Lab, where she develops learning and adaptation capabilities for mobile robots to facilitate reliable, long-term robot applications.
Faculty: Igor Gilitschenski
Igor Gilitschenski is an incoming Assistant Professor in Computer Science at the University of Toronto (starting in August 2021). Currently, he is a visiting Research Scientist with the Toyota Research Institute. His work received several awards such as a RA-L Best Paper Award in 2020. He has been affiliated with MIT's Computer Science and Artificial Intelligence Lab and the Autonomous Systems Lab of ETH Zurich. Gilitschenski obtained his PhD degree in computer science working on nonlinear estimation at the Intelligent Sensor-Actuator-Systems Lab of the Karlsruhe Institute of Technology (KIT). He did his undergraduate work at the University of Stuttgart. His research aims to enable robust interactive autonomy by developing novel perception and decision-making methods for challenging dynamic environments.
Faculty: Florian Shkurti
Florian Shkurti is an Assistant Professor in the Department of Computer Science, University of Toronto, cross-appointed in engineering at UTIAS. He is a faculty member at the Robotics Institute and faculty affiliate at the Vector Institute. Shkurti was a member of the McGill Mobile Robotics Lab and the NSERC Canadian Field Robotics Network. He directs the Robot Vision and Learning (RVL) lab at the University of Toronto. His research spans mobile robotics, computer vision, machine learning, planning and control. He is the recipient of the Alexander Graham Bell Doctoral Award, the AAAI Robotics Fellowship, the Coxeter Scholarship in Mathematics, and the Amazon Research Award in Robotics.
UofT's Winning Entry to the SAE AutoDrive Challenge/Zeus
aUToronto - Level 4 Self-Driving by Students in 4 YearsWe are aUToronto, a team of more than 70 ambitious students from a diverse educational background. Our goal is to prototype a self-driving car capable of navigating urban driving environments as part of the University of Toronto's initiative in the GM/SAE AutoDrive Competition. By leveraging state-of-the-art technology and partnering with research and industry leaders, we are creating a vehicle that will provide a safer, swifter, and smarter driving experience. In this presentation, our students will review our vehicle's autonomy system, and share stories and lessons learned along the journey.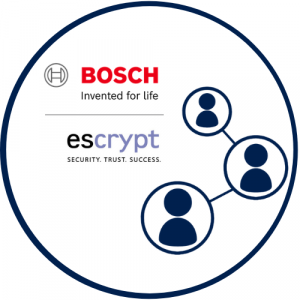 Bosch/ESCRYPT Networking Event
Meet and network with fellow workshop attendees at the Bosch / ESCRYPT Networking Event.
Rooms include:
ESCRYPT - ESCRYPT is a leading supplier of IT security solutions and services in automotive security and automotive manufacturing applications. At ESCRYPT Canada, we specialize in connected and autonomous vehicles with a focus on V2X (Vehicle-to-everything) cybersecurity products and consulting. To learn more, join us in the ESCRYPT room during the social event – we look forward to talking to you!
Bosch in Canada - We are looking forward to a great AV Workshop with all of you. If you want to learn more about the Bosch presence in Canada, our office locations and local career opportunities, then please join us in our dedicated room "Bosch in Canada" during the social event. We look forward to speaking with you!
Automated Driving at Bosch - The Automated Driving Team @ Bosch is looking forward to a great AV Workshop with all of you. If you want to find out more about our work on bringing autonomous vehicles to the market or career opportunities @ Bosch, then we are looking forward to speaking with you in our dedicated room during the social event.
Wednesday, June 16
Times listed in Eastern time zone
Time

Activity

12-12:05pm
Welcome
Steve Waslander
12:10-12:25pm
Faculty talk: Tim Barfoot
Long-Term Localization for Mobile Robots
12:25-12:40pm
Faculty talk: Jonathan Kelly
Flexible Multisensor Calibration for Autonomous Vehicles
12:40-12:55pm
Faculty talk: Steve Waslander
Incorporating Probabilistic Representations in 3D Object Detection
1:00-1:20pm
Faculty Q&A
Moderator: Animesh Garg
1:20-2:20pm
Keynote Speaker: Drago Anguelov, Distinguished Scientist and Head of Research at Waymo
Data Efficient Learning for Autonomous Driving
2:20-2:30pm
Break
2:30-3:30pm
Student Presentations
David Yoon - "Unsupervised Learning of Lidar Features for Use in a Probabilistic Trajectory Estimator."
Cody Reading - "Categorical Depth Distribution Network for Monocular 3D Object Detection"
Emmett Wise - "A Continuous-Time Approach for 3D Radar-to-Camera Extrinsic Calibration"
Alihusein Kuwajerwala and Dhruv Sharma - "Augmenting Offline Experience for Imitation Learning via Equivariant Representations"
3:30-5pm
Rydesafely AV Safety and Validation Pitch Competition
More information below
Team: TRAIL
Veronica Chatrath, Cody Reading, Anas Mahmoud
Team: RISE
Angus Fung, Aaron Tan, Michael Pham-Hung
Team: aUToTest
Amy Chen, Brian Chen, Frank (Chude) Qian
Team: Members of aUToronto Perception (mAP)
Jingxing Qian, Mustafa Khan, Tiffany Yau
Team: Fast & Curious
Jordan Hu, Tianshu Kuai, Juan Carrillo
Keynote Speaker on June 16: Drago Anguelov, Distinguished Scientist and Head of Research at Waymo
Data Efficient Learning for Autonomous Driving
Waymo is the first and only company operating a fully autonomous ride-hailing service to the public in the U.S.  We have put our Driver through the world's longest, hardest driving test over the past decade, testing the technology in more than 25 U.S. cities and autonomously driving tens of millions of miles on public roads. As we continue to scale and advance our Driver, we want to get more out of miles that we drive and learn more efficiently from both our labeled and unlabeled data. In this talk, I will cover some of the recent modeling work at Waymo that allows us to get more data efficient. I will talk about its implications for Perception and describe challenges of scaling in the domains of Behavior Prediction and Planning, along with relevant work and research directions to address them.
Drago Anguelov joined Waymo in 2018 to lead the Research team, which focuses on developing the state of the art in autonomous driving using machine learning. Drago spent eight years at Google; first working on 3D vision and pose estimation for StreetView, and later leading a research team which developed computer vision systems for annotating Google Photos. The team also invented popular methods such as the Inception neural network architecture, and the SSD detector, which helped win the Imagenet 2014 Classification and Detection challenges. Before Waymo, Drago led the 3D Perception team at Zoox.
Faculty: Tim Barfoot
Tim Barfoot (UTIAS) works in the area of autonomy for mobile robots targeting a variety of applications. He holds a BASc (9T6+PEY, Aerospace Option) from the UofT Engineering Science program and a PhD from UTIAS in robotics.  He took up his academic position at UTIAS in May 2007, after spending four years at MDA Robotics (builder of the well-known Canadarm space manipulators), where he developed autonomous vehicle navigation technologies for both planetary rovers and terrestrial applications such as underground mining.  He is an IEEE Fellow, held a Canada Research Chair (Tier 2) for the full 10 years, and was an Early Researcher Awardee in the Province of Ontario.  Timothy was also a Visiting Professor at the University of Oxford in 2013 and recently completed a leave as Director of Autonomous Systems at Apple in California in 2017-9. He is currently the Chair of the UofT Engineering Science Robotics Major, Associate Director of the UofT Robotics Institute, Faculty Affiliate of the Vector Institute, and co-Faculty Advisor of UofT's self-driving car team that won the SAE Autodrive competition three years in a row.  He sits on the Editorial Boards of the International Journal of Robotics Research (IJRR) and Field Robotics (FR), the Foundation Board of Robotics: Science and Systems (RSS), and served as the General Chair of Field and Service Robotics (FSR) 2015, which was held in Toronto.  He is the author of a book, State Estimation for Robotics (2017), which is free to download from his webpage.
Faculty: Steve Waslander
Steven Waslander is an Associate Professor at UTIAS and Director of TRAIL (Toronto Robotics and AI Laboratory). ​Waslander's innovations were recognized by the Ontario Centres of Excellence Mind to Market award for the best Industry/Academia collaboration (2012, with Aeryon Labs), best paper and best poster awards at the Computer and Robot Vision Conference (2018), and through two Outstanding Performance Awards, and two Distinguished Performance Awards while at the University of Waterloo.  His work on autonomous vehicles has resulted in the Autonomoose, the first autonomous vehicle created at a Canadian University to drive on public roads. His insights into autonomous driving have been featured in the Globe and Mail, Toronto Star, National Post, the Rick Mercer Report, and on national CBC Radio. Waslander is a leading authority on autonomous aerial and ground vehicles, including multirotor drones and autonomous driving vehicles, Simultaneous Localization and Mapping (SLAM) and multi-vehicle systems. 
Faculty: Jonathan Kelly
Jonathan Kelly is currently Dean's Catalyst Professor at UTIAS. He holds a tier-two Canada Research Chair in Collaborative Robotics. Kelly has won a Connaught New Researcher Award and was a Science Leadership Program Fellow. He received his Ph.D. from the University of Southern California, where he was an Annenberg Fellow and was supported in part by a PGS-D award from NSERC Canada. Before moving to UTIAS, he held a postdoctoral appointment in the Robust Robotics Group at the Massachusetts Institute of Technology. Prior to graduate school, he was a Software Engineer in the Space Technologies division of the Canadian Space Agency. Kelly's research is focussed on developing robust autonomous systems that are able to operate independently over long durations in challenging environments, for example, in space and on remote planetary surfaces.

Watch as full-time Canadian university students pitch their solutions to vision and uncertainty challenges in robotics to a leading startup in the autonomous vehicles safety space. The top teams will present their vision as part of the UofT AV workshop, on Wednesday July 16 3:30-5pm ET. Winning teams will be recognized as Rydesafely Workshop Winners and will receive a gift card.
The challenges:
Real-time video understanding for autonomous vehicles remains a difficult problem. Teams will propose system design architectures and training methods that can advance the state-of-the-art for video understanding and other relevant downstream tasks such as 3D pose and activity prediction for pedestrians, vehicles and other agents.
Autonomous driving perception is dominated by learning systems that don't differentiate between the quality of their own outputs. Teams will propose new approaches to uncertainty estimation for detection, localization, segmentation and prediction networks, exploiting different input modalities including HD maps, object priors and multiple sensor inputs.
Being able to evaluate the safe performance of learning systems for real-world deployment can be greatly accelerated by employing simulation methods that can rapidly generate the most challenging interactive scenarios, requiring realistic variations in the environment and in behaviours of simulated agents. Teams will propose methods for automating the development of scenario variations that push learning systems to their breaking point efficiently.
Registration deadline
11th June, 2021
Teams will receive slide template and question details 72 hours before submissions are due.
Submission deadline
14th June, 2021
If you are or know a Canadian university student interested in participating, please encourage them to form a team and register today.
Rydesafely
Rydesafely is accelerating the last step to autonomous driving. Our testing & assessment platform is the only technical solution to hyper target safety tests specifically to client's autonomous systems. Our Patented tech balances personalised testing with a unique cross-industry data structure that can put a quantifiable metric on client's system safety. By acting as both driving instructor and driving license to systems, we leapfrog the autonomous industry from generic and endless mileage to decades faster deployment in 10x the time.
Bosch US
Bosch is a leading global supplier of technology and services. Our activities are concentrated in Mobility Solutions, Industrial Technology, Consumer Goods, and Energy and Building Technology. With 395,000 associates worldwide and 73,000 associates dedicated to R&D, Bosch is spearheading technological trends in robotics and AI. In the field of future mobility our goal is to bring autonomous people and good delivery systems to the market
ESCRYPT
ESCRYPT is a leading supplier of IT security solutions and services in automotive security and automotive manufacturing applications. Our portfolio includes solutions for secure data exchange, attack detection and defense for safe firmware updates, preventive vulnerability management, risk and hazards analyses, penetration tests of IT systems, real-time analyses and emergency response management.
ESCRYPT Canada specializes in connected and autonomous vehicles with a focus on V2X (Vehicle-to-everything) cybersecurity products and consulting.
Founded in 2004, ESCRYPT is a subsidiary of ETAS GmbH and part of the Bosch Group with locations in Europe, North and South America, and Asia.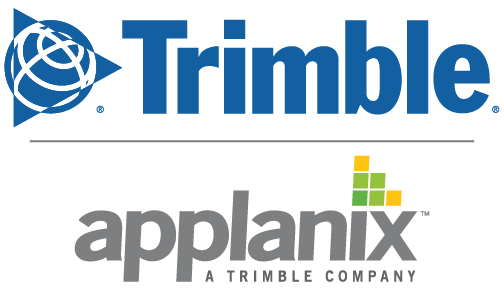 Applanix - A Trimble Company
As your business evolves, you need a partner that can adapt with you and help orient your business for success. Our systems, software, and solutions are designed for pinpoint accuracy, efficiency, and ease of use, supporting applications for mobile mapping, surveying, and autonomous vehicles. Like our solutions, we work for you in all environments, applying our deep expertise and passion to customise practical solutions that meet your complex needs, whether on the ground, in the air, or on water. In a dynamic world, trust your position with Applanix.
Trimble
Trimble is transforming the way the world works by delivering products and services that connect the physical and digital worlds. Core technologies in positioning, modeling, connectivity and data analytics enable customers to improve productivity, quality, safety and sustainability.