SRI Seminar Series: Rosalie Wang, "The future of our everyday lives: Older adults, caregivers, and AI-enabled health and social care"
Want to know why intelligent wheelchairs, personal assistive robots, and smart homes are in rapid development? Watch the video with Robotics Institute affiliate Prof. Rosalie Wang.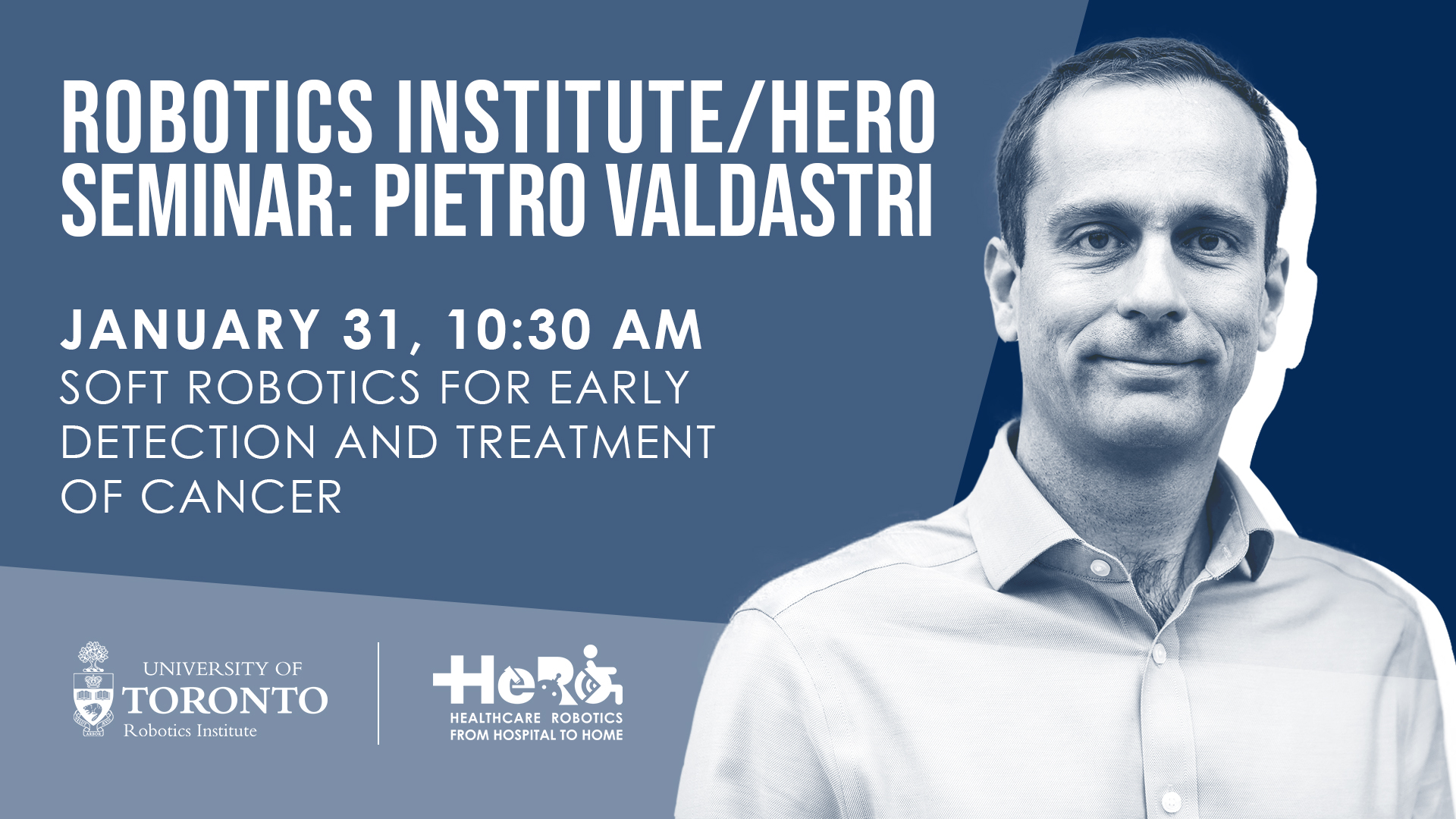 01.31.22 Robotics Institute/HeRo Seminar: Pietro Valdastri on "Soft Robotics for Early Detection and Treatment of Cancer"
Monday, January 31, 10:30 am – 12:00 pm EST Subscribe to our mailing list with your UofT address to join. All registered newsletter recipients with a UofT address will receive a meeting link. If you do not have a UofT address, watch our LiveStream on YouTube. Soft Robotics for Early Detection and Treatment of Cancer Abstract:… Read more »
We offer undergraduate and graduate students unparalleled opportunities to expand their robotics knowledge
We support the U of T Engineering undergraduate studies minor in Robotics & Mechatronics, an Engineering Science Major in Robotics, and a graduate studies emphasis in Robotics & Mechatronics. Our comprehensive course offerings prepare students to launch their careers or further their research studies in this growing field.
Subscribe to the UofT Robotics Newsletter
Sign up for our newsletter to learn more about our research, upcoming events, and collaboration opportunities.
Be sure to sign up with your UofT email address to get notifications and access to internal seminars, workshops and events.