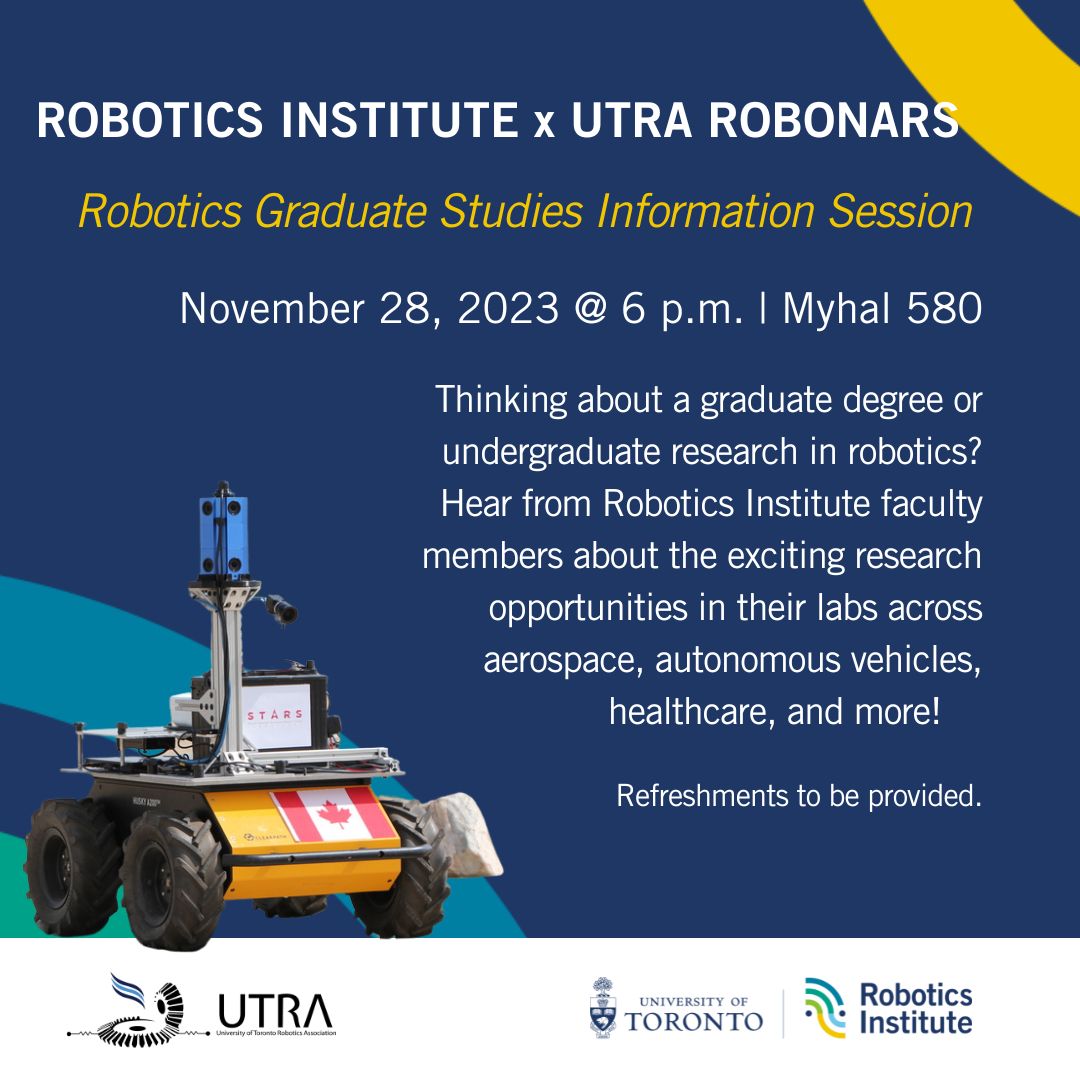 Robotics Institute and UTRA host Robotics Graduate Studies Information Session
Undergraduate students interested in graduate studies in robotics can attend an information session on Tuesday, November 28 from 6-8:30 p.m. in Myhal 580 to learn more about the exciting research opportunities at the Robotics Institute.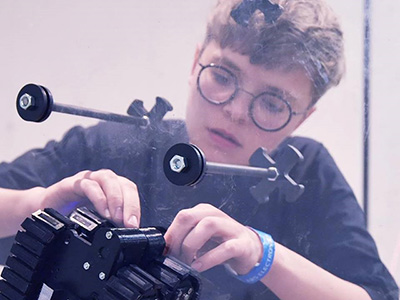 Maria Yablonina featured in Azure Magazine as one of six global design talents
Maria Yablonina was featured as one of six Global Design Talents by Azure Magazine for her innovative robotics approach to architecture and digital fabrication.
We offer undergraduate and graduate students unparalleled opportunities to expand their robotics knowledge
We support the U of T Engineering undergraduate studies minor in Robotics & Mechatronics, an Engineering Science Major in Robotics, and a graduate studies emphasis in Robotics & Mechatronics. Our comprehensive course offerings prepare students to launch their careers or further their research studies in this growing field.
Subscribe to the UofT Robotics Newsletter
Sign up for our newsletter to learn more about our research, upcoming events, and collaboration opportunities.
Be sure to sign up with your UofT email address to get notifications and access to internal seminars, workshops and events.