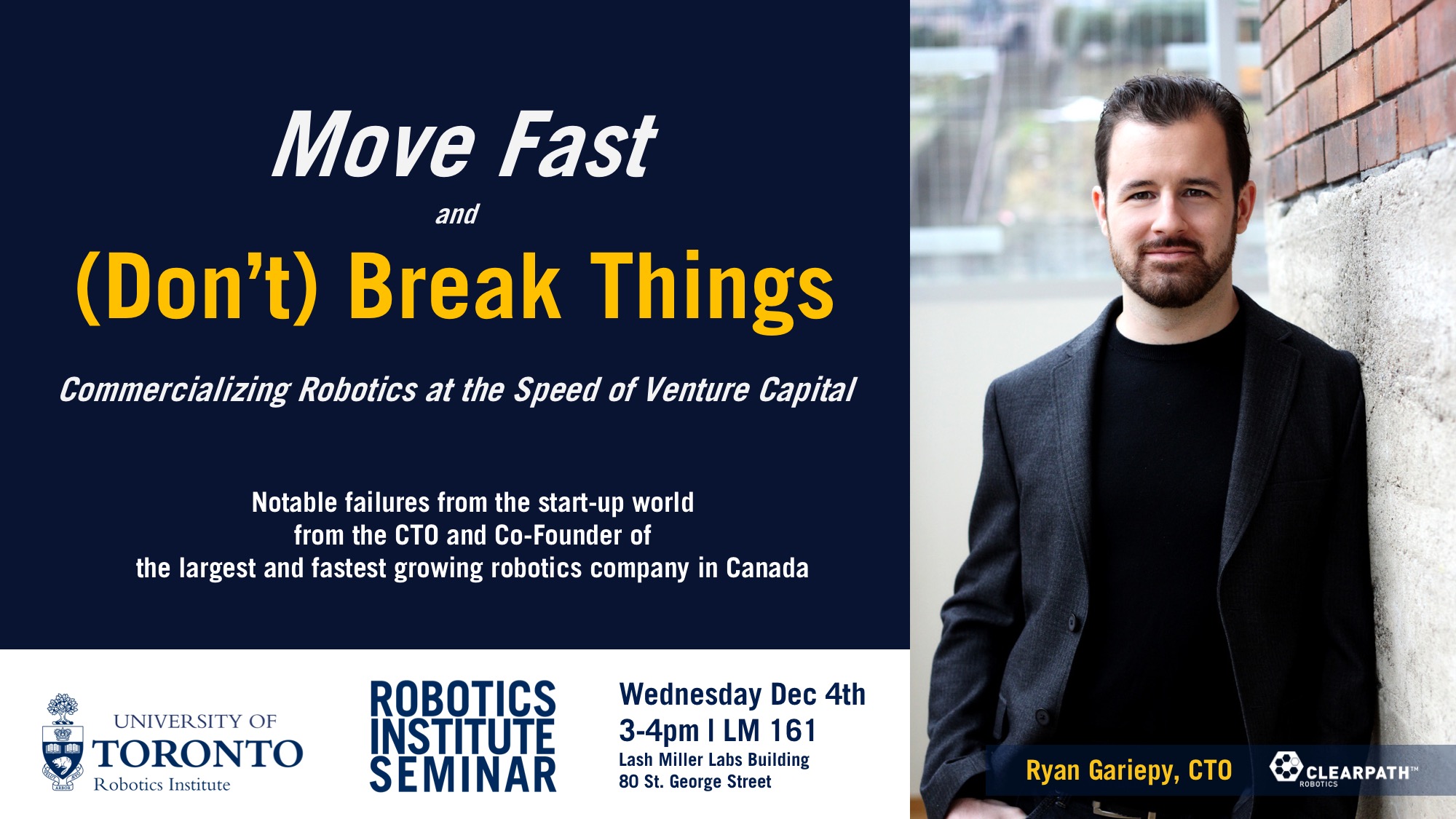 Robotics Seminar with Clearpath's Ryan Gariepy
Move Fast and (Don't) Break Things: Commercializing Robotics at the Speed of Venture Capital
Wednesday December 4 | 3:00 pm – 4:00 pm
LM 161, Lash Miller Chemical Laboratories, 80 St. George Street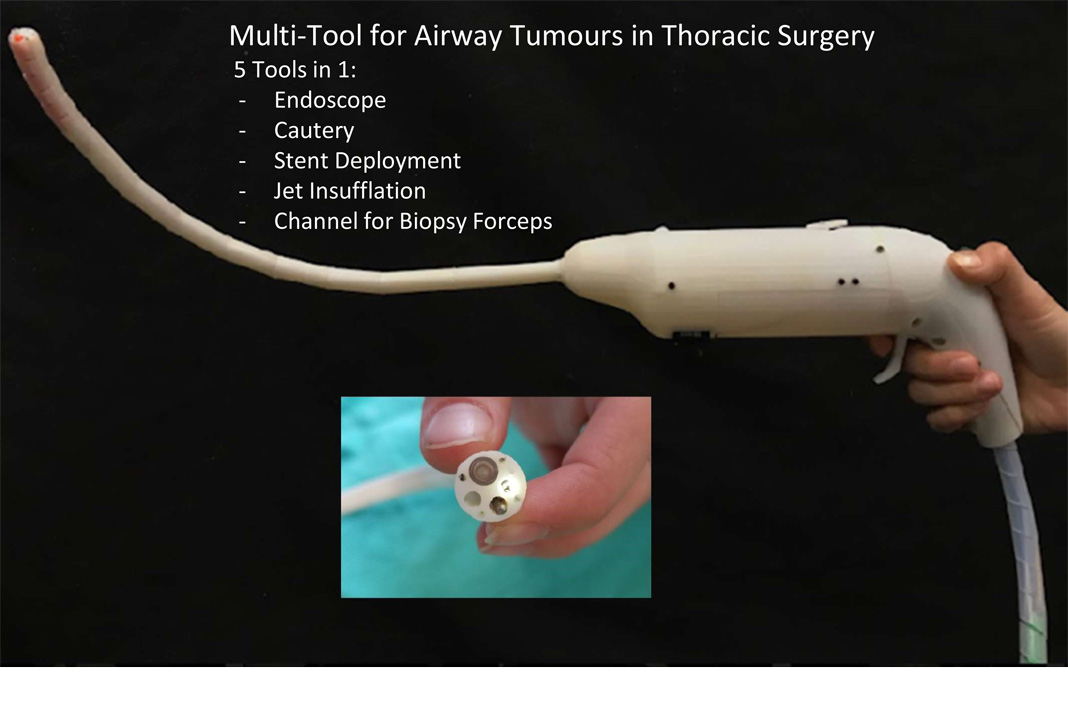 Join the 2020 Hamelyn Surgical Robotics Challenge
CIGITI is looking for undergraduate and graduate students to form the next team to enter the 2020 Hamlyn Surgical Robot Challenge.
We offer undergraduate and graduate students unparalleled opportunities to expand their robotics knowledge
We support the U of T Engineering undergraduate studies minor in Robotics & Mechatronics, an Engineering Science Major in Robotics, and a graduate studies emphasis in Robotics & Mechatronics. Our comprehensive course offerings prepare students to launch their careers or further their research studies in this growing field.
Subscribe to the UofT Robotics Newsletter
Sign up for our newsletter to learn more about our research, upcoming events, and collaboration opportunities.