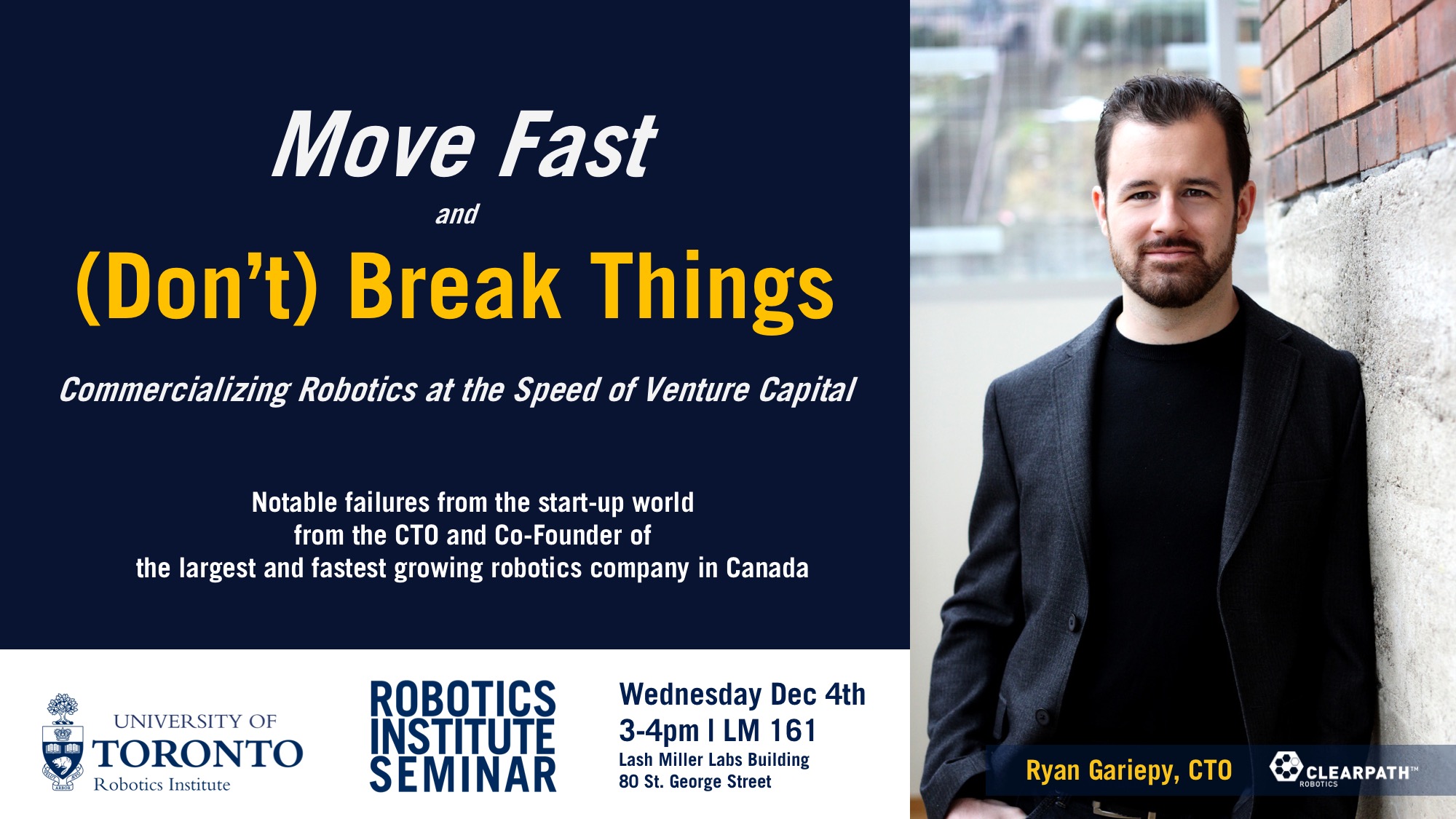 As CTO and co-founder of Clearpath – the largest and fastest growing robotics company in Canada – Ryan Gariepy has filled almost every role in a robotics startup possible, most of them with very little warning.
Come listen to Ryan talk about notable failures: common problems for robotics startups, and how best to avoid them. Part of the U of T Robotics Institute Seminar Series.
Ryan Gariepy completed both a B.A.Sc. degree in Mechatronics Engineering and a M.A.Sc. degree in Mechanical Engineering at the University of Waterloo, and has over three dozen pending patents in the field of intelligent systems.
He has expertise in everything from educational robotics to automated manufacturing to self-driving mining vehicles. He serves on the board of directors for the Open Source Robotics Foundation and is a co-founder of the first and only global conference for robotics software developers. He is also on the board of directors for Next Generation Manufacturing Canada, the NSERC Canadian Robotics Network, an associate with CDL-Space, and is an advisor for several startups and venture capital groups.
Details
Date: Wednesday December 4
Time: 3:00 pm – 4:00 pm
Location: LM 161, Lash Miller Chemical Laboratories, 80 St. George Street, University of Toronto
+ Google Map
***
Want to stay in the loop on future Robotics Seminars? Sign up for the Robotics Institute Newsletter.