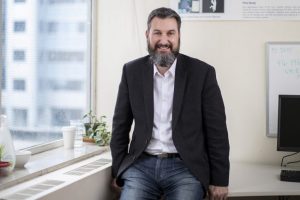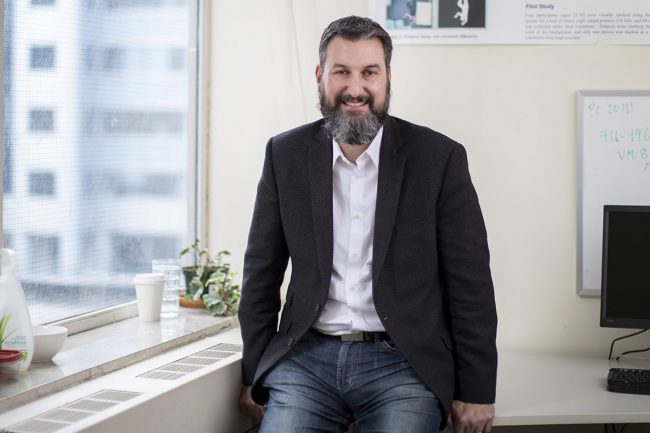 Robotics Institute faculty member and Associate Vice President for International Partnerships at UofT Alex Mihailidis has published an opinion piece in Healthy Debate titled Leveraging robotics to ease the long-term care crisis.  The op-ed was published following a recent warning by an independent health Ontario health commission about the urgent need to address staffing shortages, as well as infection prevention and workplace safety concerns.
Mihailidis' article points out that there is a mistaken belief that older people are techno-phobic, and that older people are ready to embrace technology that alleviates their most pressing problems.  "An Environics Research poll released in September explodes that myth, showing that older Canadians have increased their use of many technologies during the pandemic," writes Mihailidis. "Canada, in its quiet, modest way has become a leader in the emerging field of AgeTech – technology that can assist older adults to live independently longer and can also support residents and staff in long-term care. To be clear, no technology can supplant the human touch. But if it can ease the burden for overworked staff, then it makes them better able to focus on their most important person-to-person duties."
Mihailidis' op-ed builds on the University of Toronto's Robotics Institute's recent white paper, Making Sense of the Robotized Pandemic Response: A Comparison of Global and Canadian Robot Deployments and Success Factors. The white paper points out that Canada has significant assets and capabilities in the field of robotics but is not exploiting them as much as other nations in the fight against the pandemic.
Robots that disinfect healthcare facilities have been piloted extensively around the world since the onset of the pandemic show great promise in reducing exposure risk and augmenting cleaning capacity when workers fall ill or cannot come into work. Other technologies, such as telepresence robots, are being trialled as a lifeline to help seniors stay in contact with family, physicians, and caregivers. 
Read the full Op-Ed here.