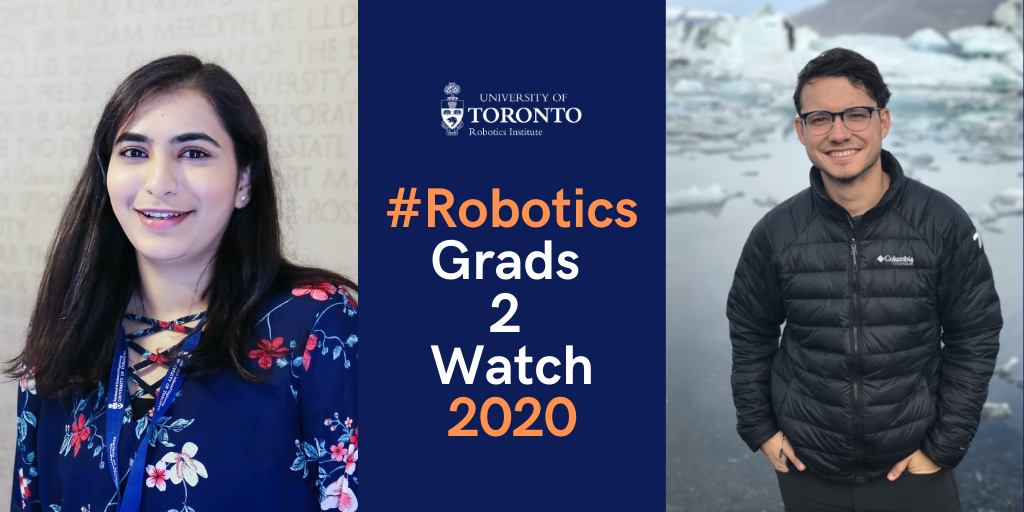 Congratulations to Robotics Institute students Onaizah Onaizah and Valentin Peretroukhin for being among this year's UofT Engineering's 16 "Grads to Watch" in 2020. Having enriched the UofT's Engineering community graduate students, they will join our vibrant, global network of Skule™ alumni, where they will continue to address pressing challenges around the world and inspire the next generation. Check out their profiles below!
MICROROBOTICIST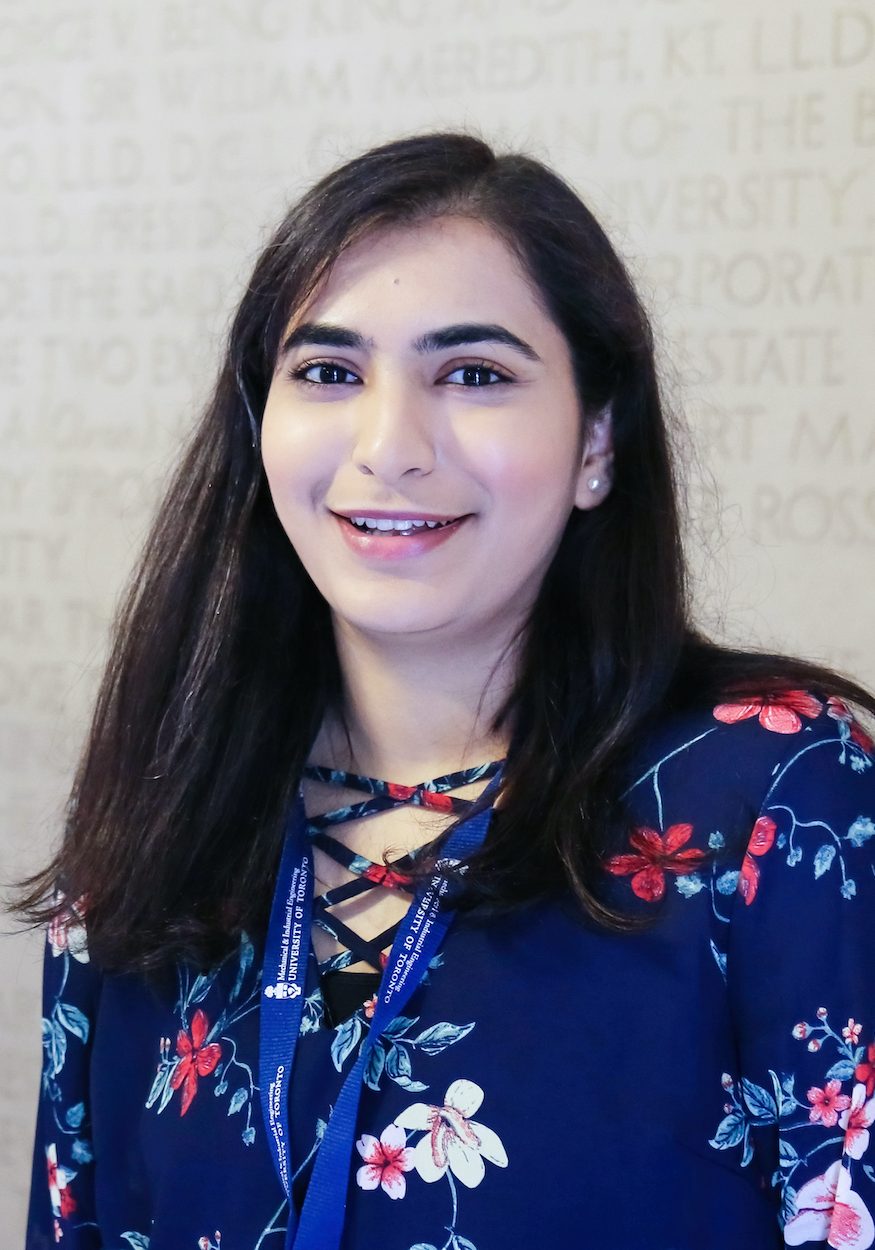 Onaizah Onaizah (MIE PhD 2T0)
For her PhD thesis, Onaizah designed a tiny pair of robotic scissors that can be controlled by external magnetic fields using a joystick — no cables, wires or other attachments.
See a video of the robotic scissors in action
"This project was done in collaboration with neurosurgeons from SickKids," says Onaizah, who was supervised by professor Eric Diller. "This is a promising start for developing completely untethered tools for remote surgical applications in the brain."
The prototype device is only about one centimetre long, but Onaizah says that the eventual goal is to reduce it to only half this length. It could be used to make minimally invasive surgery, also known as 'keyhole surgery', even less invasive.
Onaizah's research was supported by several prestigious awards, including the Queen Elizabeth II Scholarship and the Barbara and Frank Milligan Fellowship. She was strongly involved in student government, serving on the Graduate Student Council and the Association of Mechanical and Industrial Engineering Graduate Students (AMIGAS), where she cofounded a student seminar series and organized a research symposium.
"I think it's really important to give students a chance to hone their presentation skills and develop connections, both within and beyond our department," she says. "Getting involved introduced me to ideas and people that I would otherwise never have come across."
Following her thesis defense, Onaizah took up a postdoctoral fellowship in surgical robotics at the University of Leeds. She is working with Professor Pietro Valdastri, a leading researcher in the field of medical robotics.
"Having spent nearly a decade at U of T, it was hard to imagine leaving," she says. "It was not always easy as a woman in STEM, which can be isolating, but I had plenty of role models guiding my way and paving a path for me."
"My supervisor, Professor Eric Diller, was always around to offer support, have meetings and listen to all my experimental struggles. I couldn't have done it without him. I would also like to thank AMIGAS for all the excellent work it does for the students in our community, and my lab members for creating such a fun and inviting space, and for becoming some of my closest friends."
AUTONOMOUS ROBOT DOCTOR
Valentin Peretroukhin (EngSci Aero 1T2 + PEY, UTIAS PhD 2T0)
Peretroukhin's thesis focused on new algorithms to help self-driving vehicles and robots "see" using cameras similar to those found in smartphones. 
"These cameras are compact, relatively inexpensive, and consume low amounts of power, making them useful sensors for self-driving cars and flying drones," says Peretroukhin. "The challenge is computing camera motion from a sequence of still images. My thesis presented new ways to do this by combining machine learning with classical techniques developed over the last four decades of robotics research." 
Outside of his thesis, Peretroukhin helped his supervisor, Jonathan Kelly, develop an online course on programming self-driving vehicles, now available worldwide through Coursera. He also found time to co-found Pillsy, a startup company that helps people remember to take their medication through the use of a sensor-enabled pill container. Pillsy received support from both the Entrepreneurship Hatchery and Start@UTIAS accelerator programs. 
Peretroukhin received an NSERC Canada Graduate Scholarship and served as president of the Aerospace Students' Association in 2016–2017. After graduation, he will take up a position as a postdoctoral fellow at the Massachussets Institute of Technology, joining the Robust Robotics Group of Professor Nicholas Roy, part of the Computer Science and Artificial Intelligence Laboratory. 
"A Ph.D. can be just as much about breadth as it is about depth," says Peretroukhin. "I loved and cherished the opportunity to broaden my perspective — to get involved with school politics, to travel the world and meet researchers with diverse backgrounds." 
"I'd like to thank my supervisor, Jonathan Kelly, for his support, magnanimity, and warmth."
Learn about all of UofT Engineering's Grads to Watch on UofT's Engineering News.