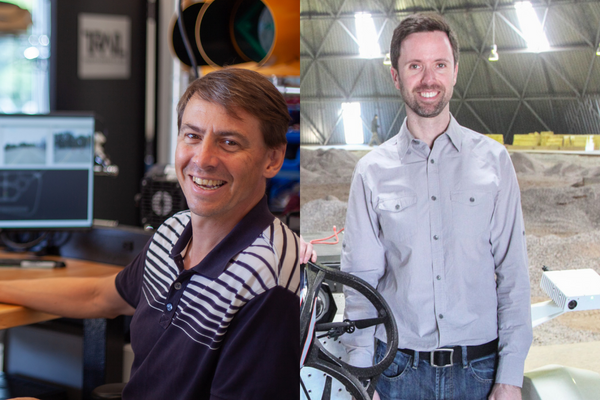 Left: Steve Waslander; Right: Tim Barfoot
The annual list of the top 100 most cited roboticists has just been released, and we are proud to say that two Robotics Institute professors have made the list:#53 is Tim Barfoot and #74 is Steve Waslander!  The list is based on the last 10 years of ICRA/IROS papers.
Congratulations, Tim and Steve!
To read the full list click here.