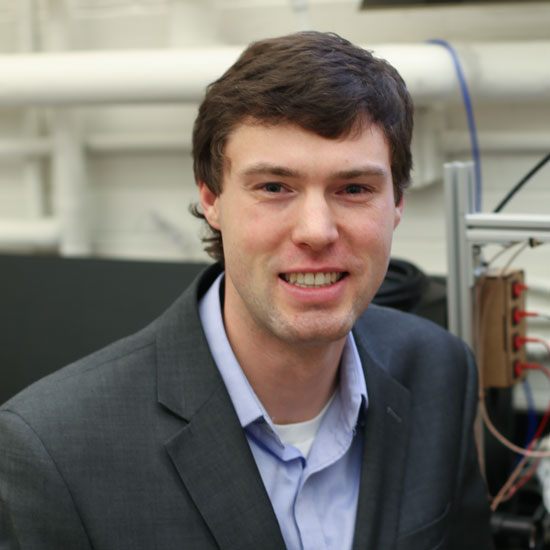 Prof. Eric Diller has been awarded the McCharles Prize for Early Career Research Distinction, in recognition of his exceptional performance and distinction in early career research.
The recipients would normally be recognized at the Faculty's annual Celebrating Engineering Excellence reception, which had to be cancelled this year due to the COVID-19 pandemic.
"I'm grateful to have this opportunity to acknowledge the amazing contributions made by our faculty and staff" said U of T Engineering Dean Christopher Yip. "On behalf of the Faculty, warmest congratulations to the awardees, and my heartfelt thanks to all our faculty and staff members for their hard work, dedication and commitment to excellence."
Eric Diller (MIE)
Eric Diller's research focuses on developing miniature robots which can be wirelessly controlled just like full-sized robots. His goal is to enable a radically new approach to medical procedures and create an entirely new set of scientific tools. Diller shrinks the mechanical and electrical components of robots to centimeter, millimeter and micrometer length. As these miniature components are too small for batteries or microchips, he then develops novel ways to wirelessly control them, using magnetic fields and smart materials. He is developing the fundamental and applied devices and methods towards real implementation for diagnosis and surgery. Along with his academic, clinical, and industry partners, Diller is making strides towards trials and commercialization. His work has been recognized with several of the top awards for early career researchers in both robotics and mechanical engineering, including the prestigious IEEE RAS Early Academic Career Award in Robotics and Automation.
Read more on Engineering News.