UofT researchers presented 25 papers at the 2019 IEEE International Conference on Robotics and Automation in Montreal, covering everything from micro-manipulators to autonomous vehicles and drone swarms, to robot assistants.
In addition to Prof. Raquel Urtasun's plenary talk on a Future With Affordable Self-Driving Vehicles, UofT's contributions included 4 award finalists and 2 best paper awards:
Another highlight of ICRA this year was the standing-room-only Robotics Debates workshop, organized by Lee Clement
Valentin Peretroukhin, and Matthew Giamou of Prof. Jonathan Kelly's STARS Lab.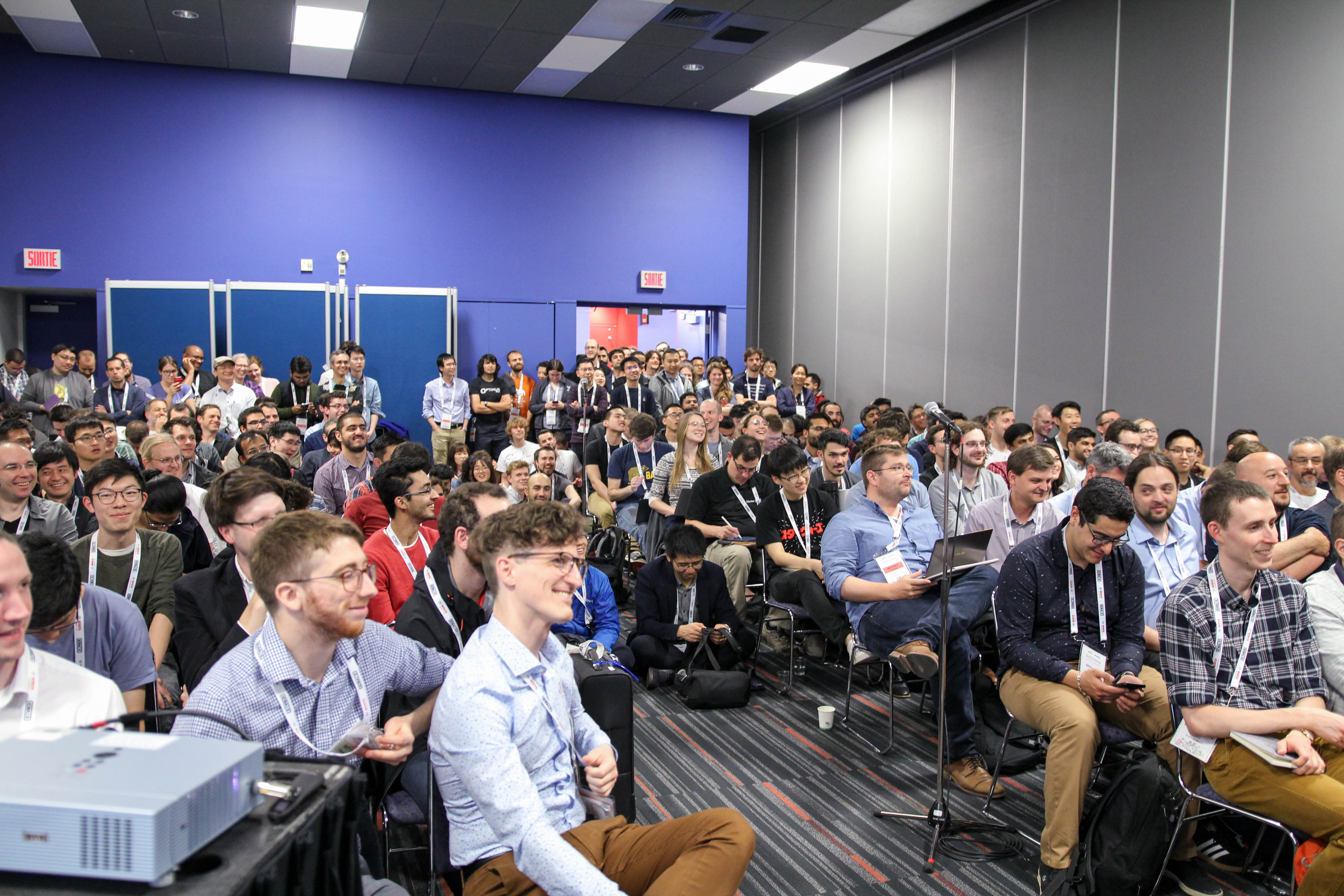 The debates workshop brought together prominent researchers and industry leaders to formally debate key issues affecting robotics as an academic discipline and its broader social and economic contexts. A summary of the debates will be published in the September 2019 issue of IEEE Robotics and Automation Magazine.
Altogether,  54 UofT co-authors contributed to ICRA proceedings in 2019. This is the first year ICRA was held in Canada. See all our ICRA 2019 photos on Flickr.